Amber Rose Unveils Line of Luxury Sex Toys
Amber Rose, aka Captain Save-a-Hoe and founder of the infamous Slut Walk in LA, has partnered with sex toy empire Lelo to unveil her new line of sex toys!
Amber, along with Lelo, have partnered up on a $10 million endorsement deal to develop a new line of sex toys, which will be endorsed by Amber herself! Amber's toy, the Sona clit simulator was also the fastest selling sex toy of 2017! (and boy, do we believe it!)
"Before I found Lelo, sex toys weren't a big part of my life. But that's all changed—I waited a long time to find the perfect toys for me," Amber said in a statement. "I'm a real Lelo convert. I'm passionate about empowering everyone to embrace their bodies and their pleasure."
According to Lelo, only 25 per cent of studied adults admitted to owning a sex toy. Lelo and Amber hope to break down the stigmas surrounding sex toys, and promote a more positive message about human sexuality and masturbation.
"People are just raised in a society that frowns upon women having any type of pleasure. It's like we're wrong if we want to introduce a sex toy into our sex life with our significant others because they feel insecure. But guess what? They come every time and usually women don't, and so sex toys do help," Amber told Bustle.
The Amber Rose Toybox, sold on the Lelo website, includes a G-spot massager, prostate massager, remote control couples massager, a silicone vibrating ring for men, and an oral sex simulator! You know all of us at CAM4 are in line to get one 😉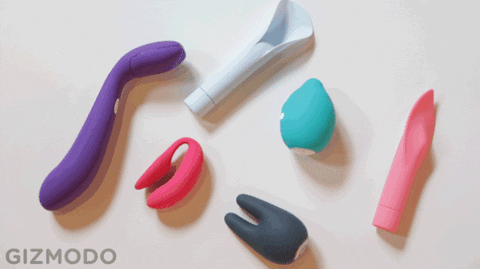 From all of us at CAM4 – who sponsored Amber's 2017 Slut Walk and identify as "sex toy enthusiasts" –  we're rooting for Amber and Lelo to break down the negative stereotypes surrounding sex toys and empower more individuals to explore their own sexualities! 🍑 🍆