Toy Tips & Tricks with Pleasure Chest!
How much do you really know about sex toys? The perfect vibrator might get you off better than any person can, but what about the basics for cleaning toys, lube and contraceptives? For example, did you know you can use silicone lube to de-friz your hair?!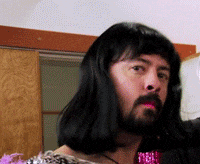 WERK
Ryan, the incredible Outreach Manager for Pleasure Chest, talks to cam coach Nikki Night about everything you'd want to know about lube, sex toys and bedroom tricks you're going to wish you knew before! Check out the interview down below:
Which sex toy hack left you shaken up? Interested in any of the toys Ryan showed off? (Nikki's got her eyes on you, Mason) Check out Pleasure Chest for more info on sex toys, lubes and what workshops they offer in-store!
Remember to follow Pleasure Chest on Twitter and Instagram to get updates on new toys and accessories!
Follow Ryan on Twitter!
GET SOCIAL WITH US!
Follow us on Twitter – @Cam4
Follow us on Instagram – @cam4_official
Add us on Snapchat – @cam4snaps